KRI Fatahillah is launching exocet missile during military exercise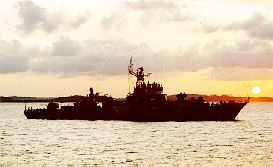 Indonesian navy ship patrols the sea
KRI Nala during military exercise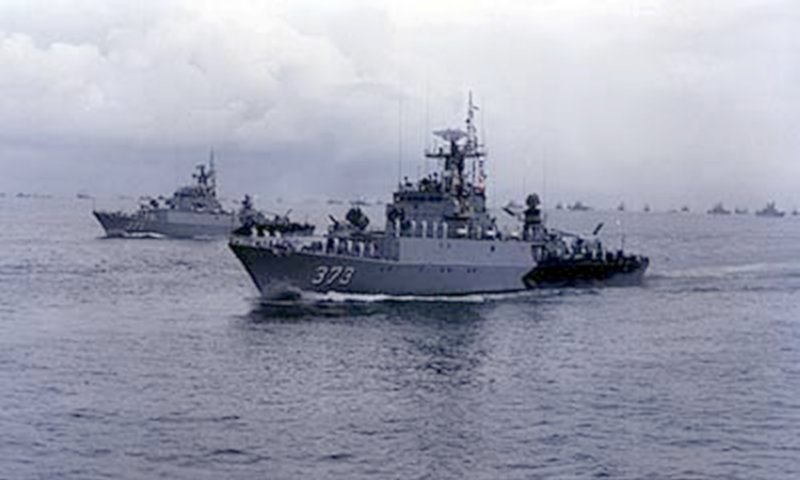 RI Nuku (373), and in the background is KRI Untung Surapati (372) on maneuver. Both are Parchim-class corvettes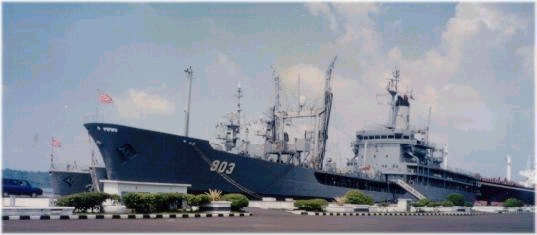 KRI Arun, Fleet oiler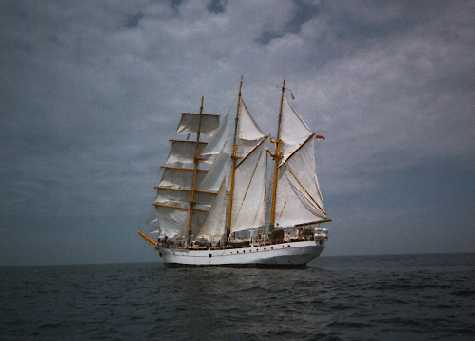 KRI Dewaruci, Indonesian Navy sail training ship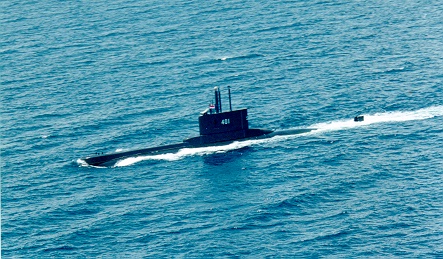 KRI Cakra
KRI Pandrong, one of Navy's FPB built by PT. PAL (Indonesian Navy's Shipyard)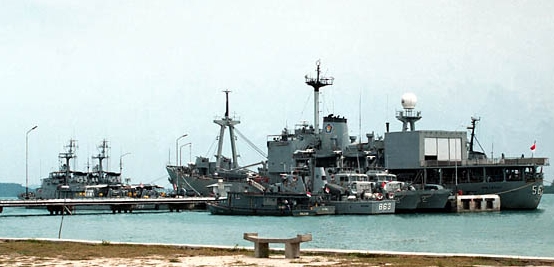 A mixture of several vessels of TNI AL. Shown KRI Multatuli (561), the largest vessel on the right. The smaller vessel (863) is Navy small patrol boats.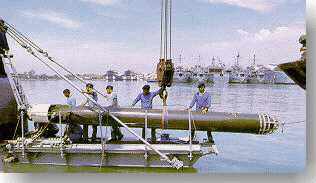 SUT (Surface and Underwater Target) torpedo, one of the weapon system made by Indonesian Aerospace.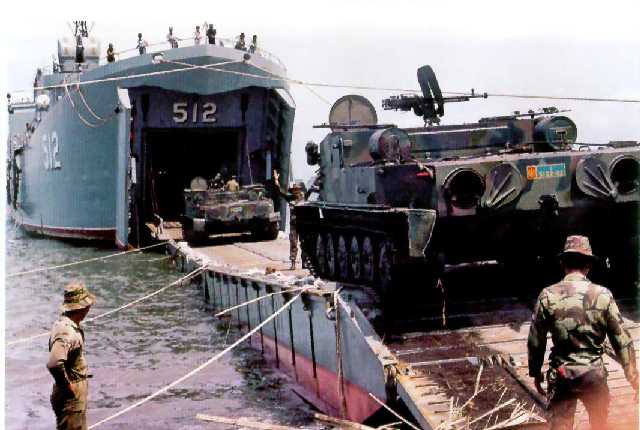 A marine APC is going inside an LST.