Artillery

M101 105 mm howitzer
These howitzers are acquired around early 1980s. They are used by Army Field Artillery Corps at all Regional Military Commands.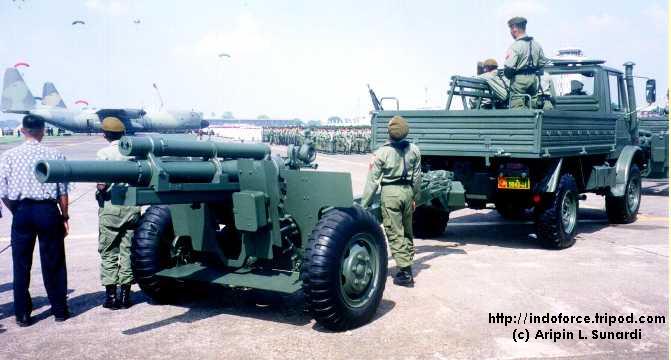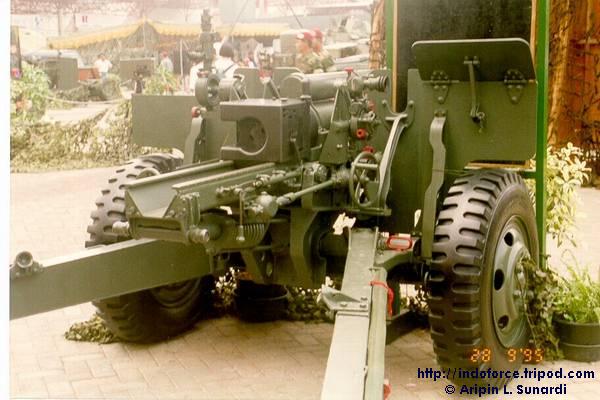 NDL 40
This is Indonesian designed and built NDL-40 Ground to Ground Multi Launcher 2.75", Rocket System. This devices used as FFAR 2.75" Multi-Launch Rocket System. The FFAR 2.75 " rocket system is a ground-to-ground weapon system designed to support infantry units in the field.
Each system is comprised of 4 modules, each containing 5 rockets (a total of 20 rockets in a system). The modules may be used independently of each other or in any combination with any other module. This provides many useful configurations for the support of field infantry units.
The NDL-40 system operator is approximately 15 meters away from the actual launchers and may adjust the fire control system to variety of different settings. The firing time (0.1 to 9.9 seconds interval) as well as the mode of launch (single, ripple or salvo firing) may be determined by the field operator.
(Article from FAS)
NDL 40
MK61
This is a self propelled artillery 105mm based on AMX-13 chassis. The army received about 50 of them from Netherlands around 1980, which were re-modernized before they are being transferred to Indonesia.
These weapon are in service with Regional Military Commands in Java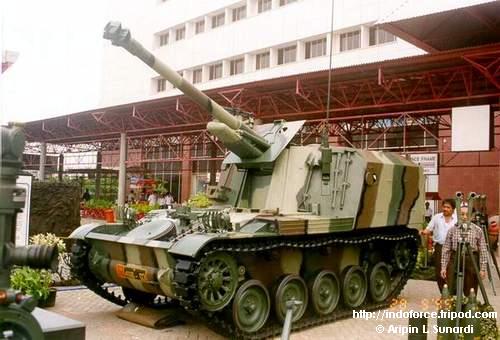 105 mm gun
M-84B-1
Mountain gun, originally made in Yugoslavia, was acquired during 1960s.